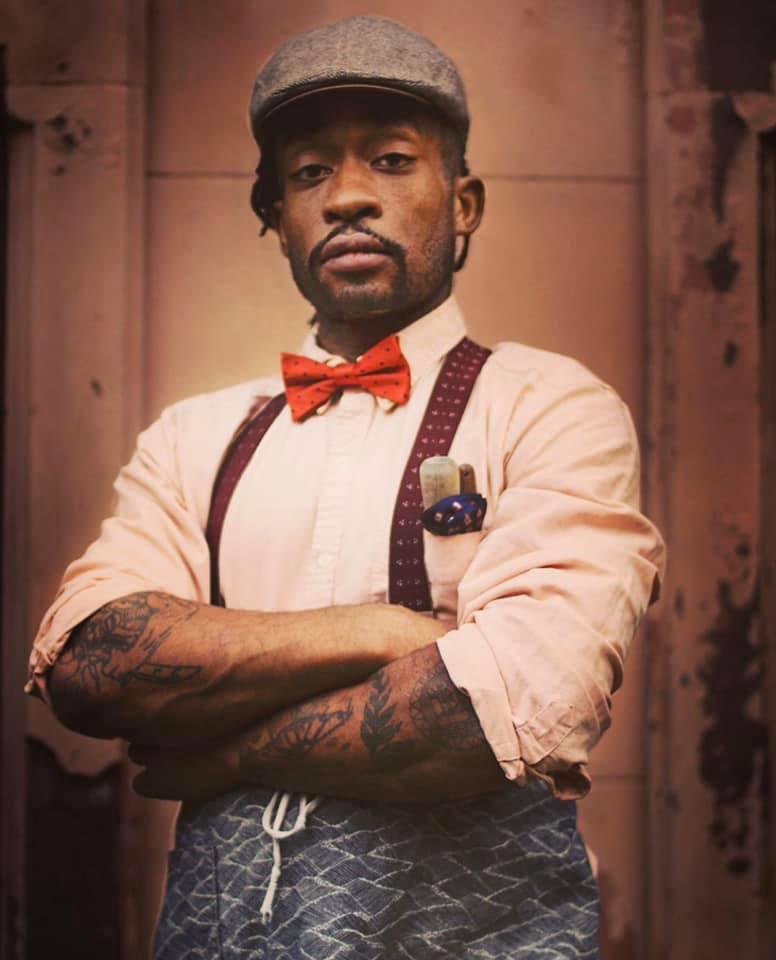 Mother Shuckers is the full service, Brooklyn based Oyster shucking/raw bar catering company, whose play on words as a business name is meant to foreshadow a seriously delicious culinary experience and the proof is in the pudding; or rather the magic is in the mollusks. Mother Shuckers, started by oysterman Benjamin "Moody" Harney has popped up all across Brooklyn, binging his binge-worthy bivalves directly to the people, using his restaurant experience to create amazing sauces to top off his thorough selection of oysters. through it has a cool as a cucumber name.
Moody's goal for Mother Shuckers is obviously to create a memorable dining experience, but it goes deeper than delicious. Mother Shuckers is a fun and entertaining experience. The shucking performance is both engaging and instructional, which could save a trip to the emergency room with a punctured hand. Eating Mother Shuckers oysters is also educational as Moody connects the history of oysters to our contemporary enjoyment of oysters.
He takes customers on a deep dive into the humble origins of oysters an everyman food, which is a stark difference from the luxury food item that they have become. Mothershuckers also spells out the ecological and environmental value of oysters, which are like environmental scrubbers: each one can filter up to 50 gallons of water per day, removing nitrogen and phosphorous from the water, the two biggest pollutants in the bay. Oysters also benefit the waters via the reefs that they establish, creating a habitat for other ocean dwellers, and helping to contribute to a healthy ecosystem.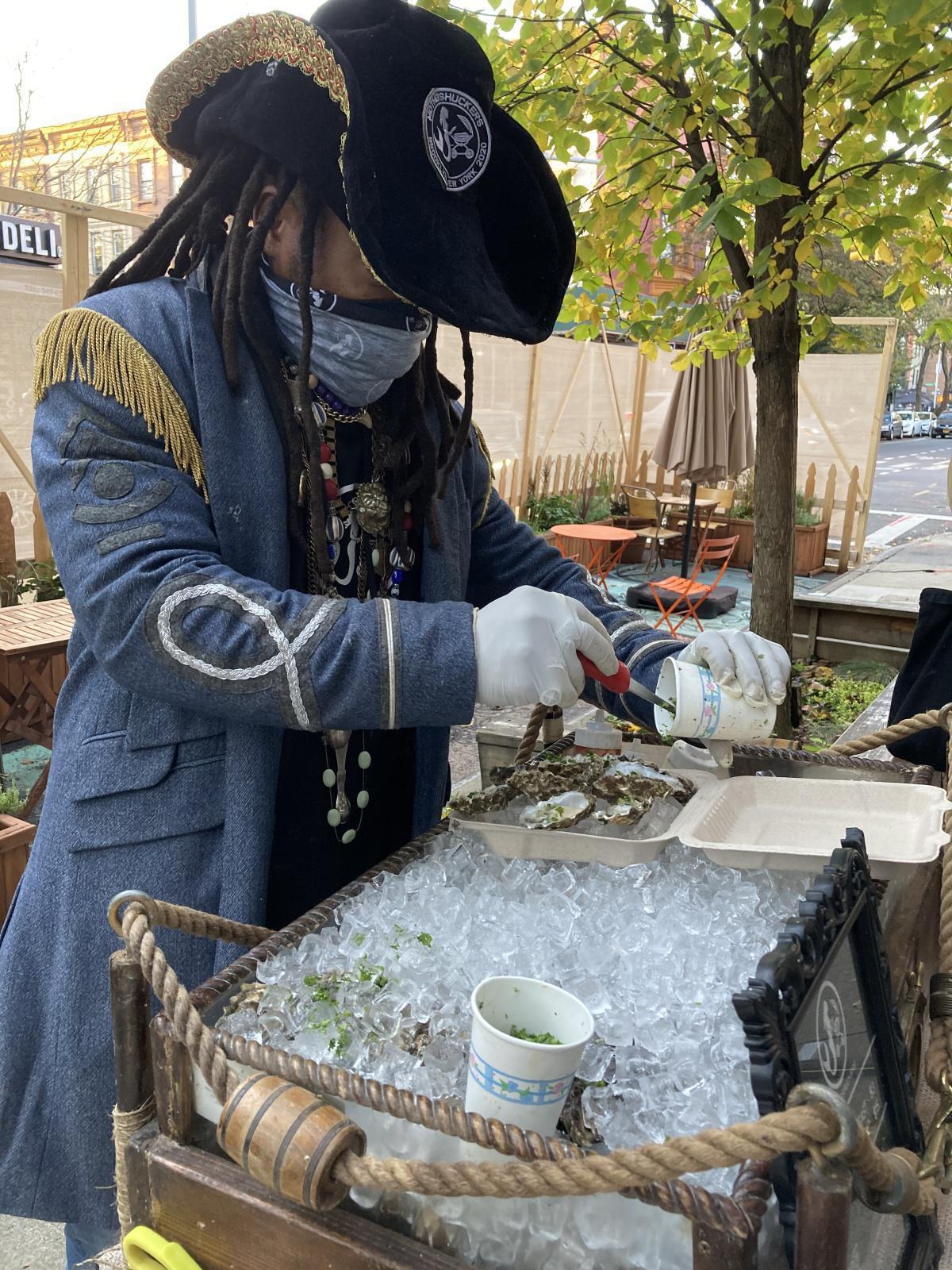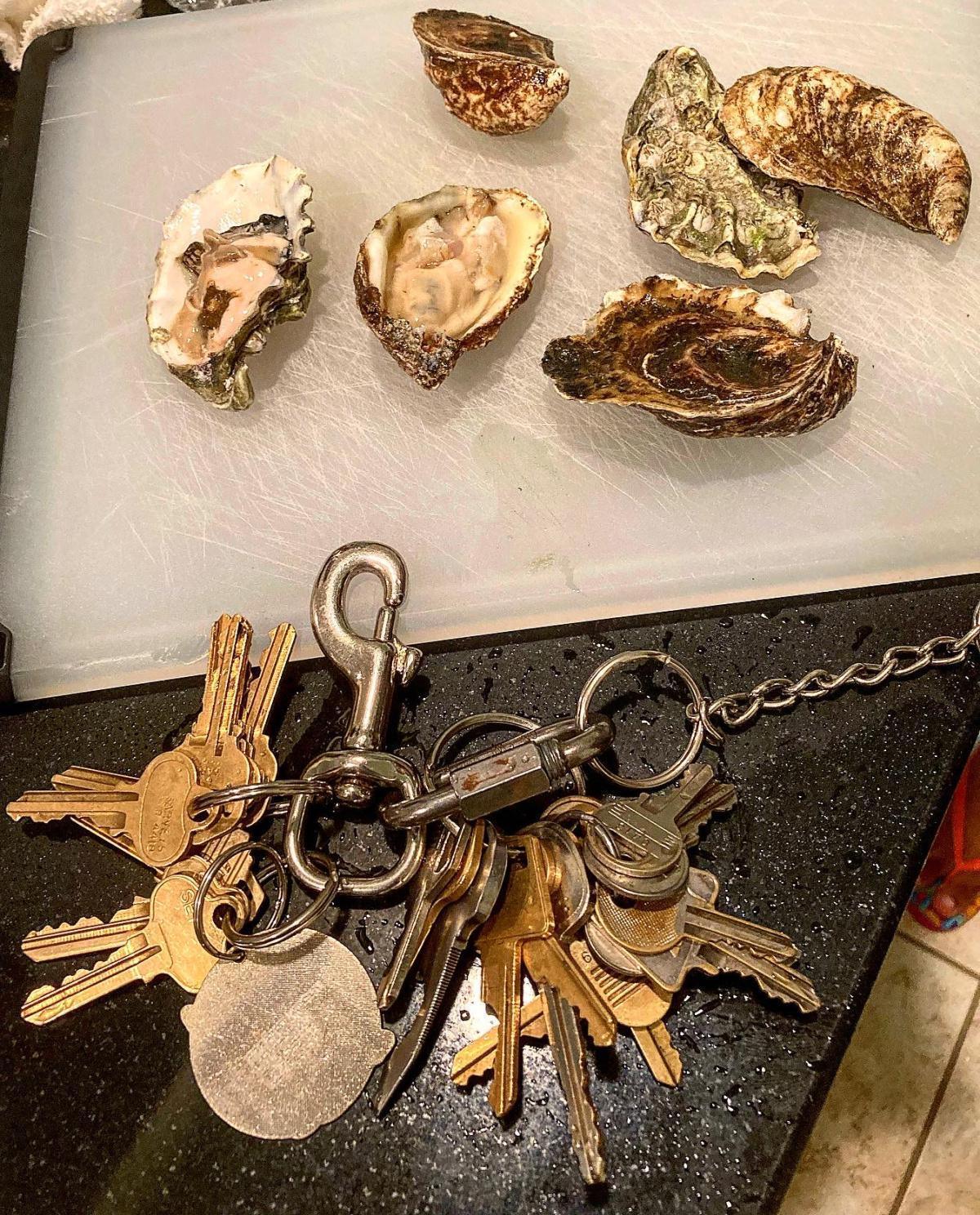 So in other words, the benefits of oysters "ain't no joke", but, like a TV infomercial…" wait there's more" when it comes to the Mother Shuckers experience because Moody also speaks about the extensive history of African Americans in the NYC Oyster industry. This history is highlighted by Thomas Downing who established an oyster empire in NYC starting in the 1820s when oysters were everywhere and peasant food, gong for a nickel a dozen on street carts downtown Manhattan. Downing operated an adjoined space, with curtains, carpet, and a chandelier, catering to an all-White, elite class, when Slavery was still an active, evil institution.
Yet Downing was still big in his community as an activist and his restaurant was also a stop on the underground railroad! History needs to be told and Mother Shuckers delivers a lesson along with oysters. Follow and connect with Mother Shuckers on Instagram and Facebook. You can book him for a socially distanced event or check him out at one of their pop-ups around Brooklyn.